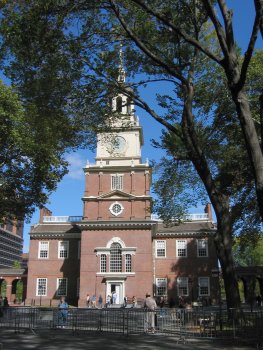 Independence Hall is a major attraction. Security requires you to get free tickets in the Visitors Center.
We thought we were well-prepared for our tour, with a printout of The Constitutional Walking Tour in hand, but it turns out that a little more prep would have been helpful.
This is Ben Franklin's Post Office. Or at least a tribute to his stint as Postmaster General. It is the only Post Office in the US that does not fly a flag, because there was no national flag when Franklin took office. They hand-cancel stamps with the Franklin postmark. We mailed some post cards from here.
We started with the Liberty Bell. There is a fairly long line to get through security, then you go through a small museum that documents the history of the Bell. There's a cast of the inscription from the Bell, so you can feel that without touching the Bell itself.
Finally, there is the Bell itself.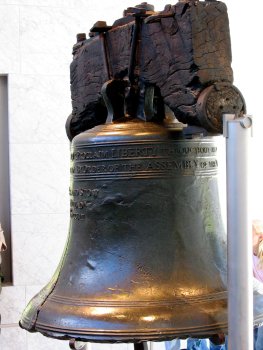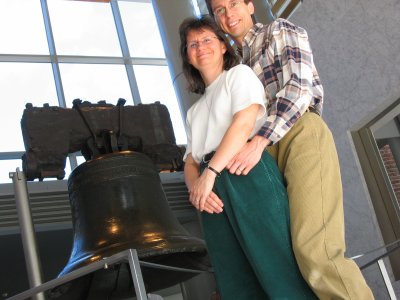 There's not a lot of room around the Bell to set up for pictures. But we were there!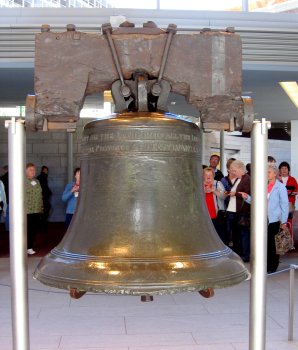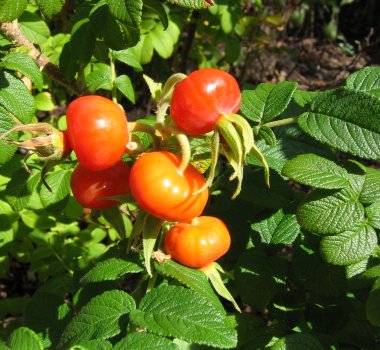 Some rather spectacular rose hips growing near the exit.