Romney is the oldest town in West Virginia. We stayed at the historic Hampshire House 1884 B&B. It's a rather plain-looking large brick house on the outside.
Inside, it is furnished entirely in West Virginia period pieces. Even the lamps are converted from oil to electricity.
Breakfast is elegant and friendly. Here, Shelly talks with a couple who own a beautiful red Corvette.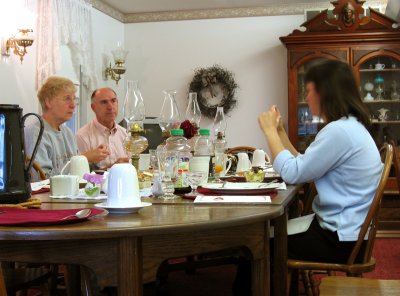 But we weren't here for history or breakfasts. Or even Corvettes. We, like everyone staying at the Hampshire House, were here for the train.