Winterthur is another DuPont estate. Its focus is the preservation of early American decorative arts. As an avid horticulturist, Henry Francis DuPont also developed the grounds as a farm and collection of naturalistic gardens.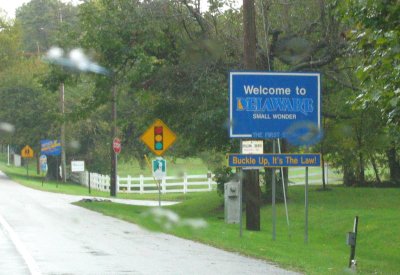 The story goes that Henry was sitting around one day on enormous piles of money, wondering how to get rid of some of it. He decided to collect antiques. Before long, he came across an exquisite set of china that was made in America. That gave him the idea to specialize in collecting American antiques.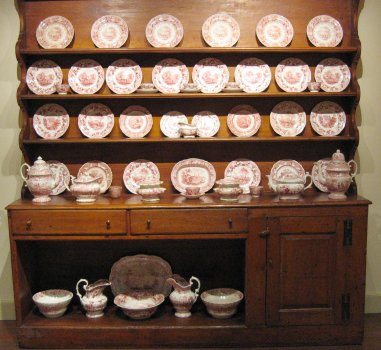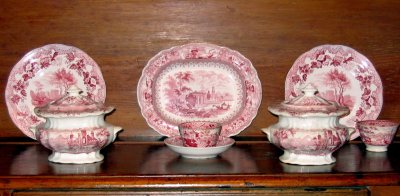 This is the set of china that inspired H.F. DuPont.
He set about buying up entire houses and reconstructing some of their rooms in his own mansion.

One major find was this wallpaper.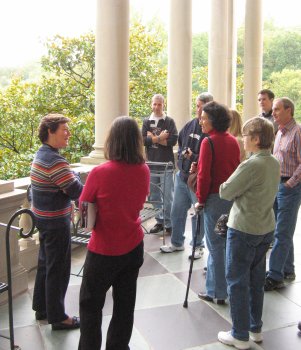 The only way to view the rooms is to take one of the many available (for a fee) tours. We took the one of rooms designed for entertaining.