The only item on our itinerary this day was to cross the Chesapeake Bay Bridge. Only that's not its official name.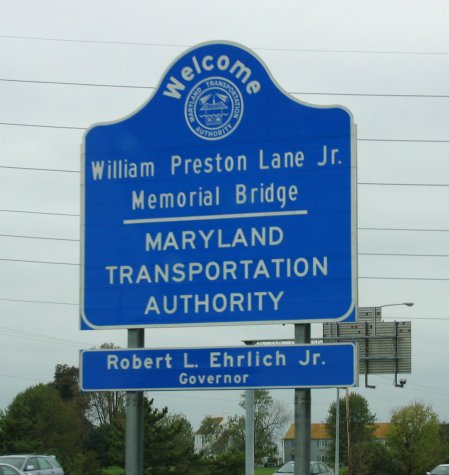 It's a toll bridge, but only in the other direction. It's free to go to Annapolis; you just have to pay to leave.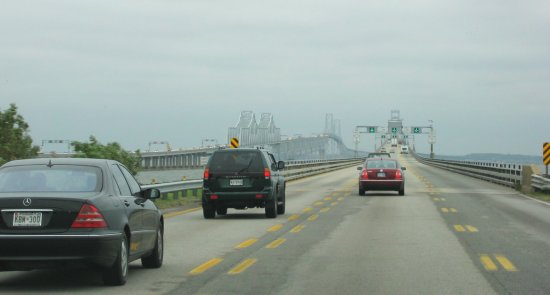 The suspension sections are the most impressive.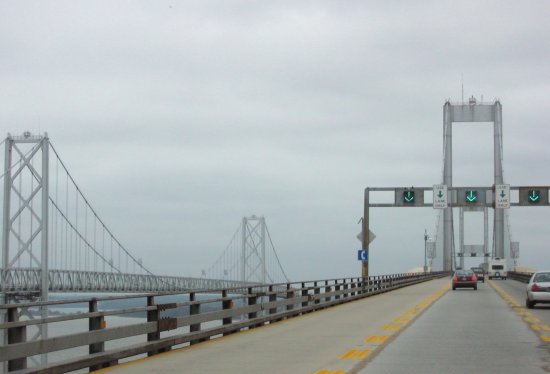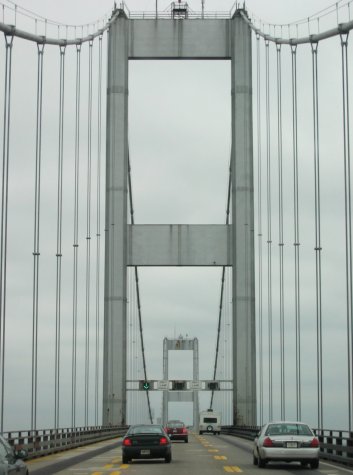 The bridge curves to the right going into Annapolis. Looking back, you get a good view of where you've been.