Our hostess in Romney was a native of Annapolis. Since we were going to be coming through, she recommended a place to eat.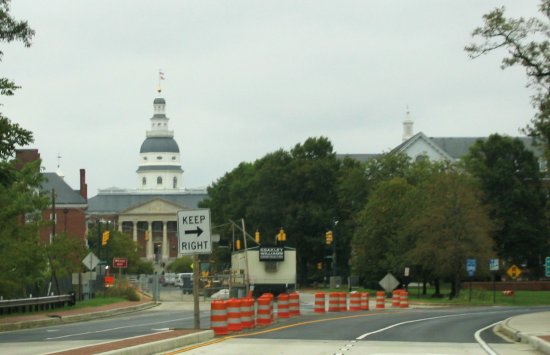 Unfortunately, there was a boat show in town. Traffic was a nightmare. Eating in the dock area was out of the question.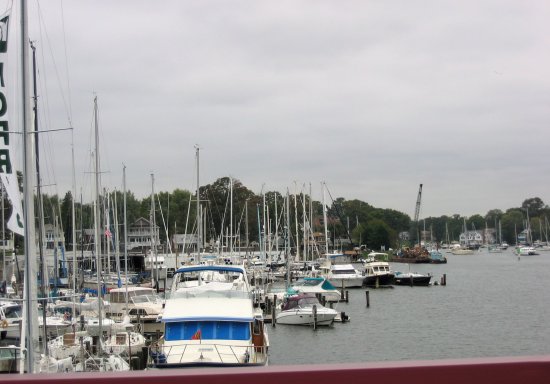 Tempers were flaring. Nobody knew where they were going. And that was just inside our car!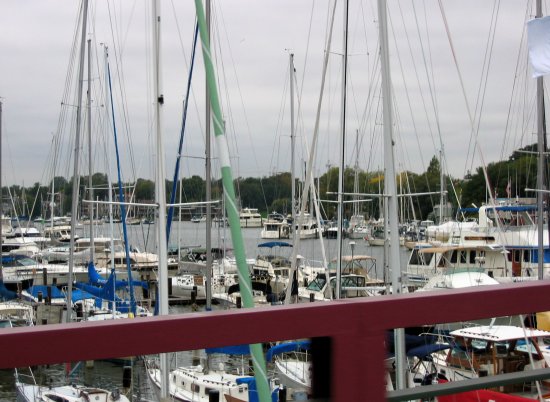 This cluster of boats is a metaphor for the traffic in Annapolis.
We considered ourselves lucky to get out.