It was not a long drive to get to Philadelphia. It did take us into Delaware, to get on I-95 (at the recommendation of our host, Jeff). Going into Philly on I-95, you will cross the Schuylkill River on the lower level of the double-decker Girard Point Bridge. Whee!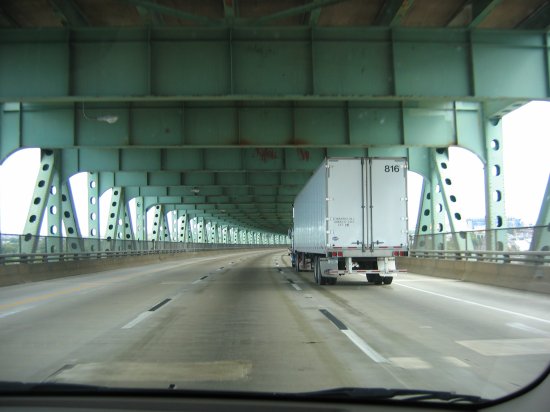 We drove past the Navy shipyards...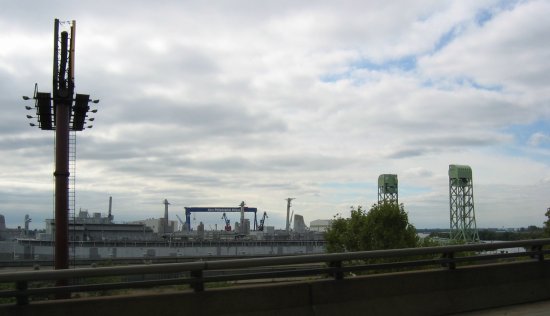 saw the skyline, such as it is (is that Independence Hall?)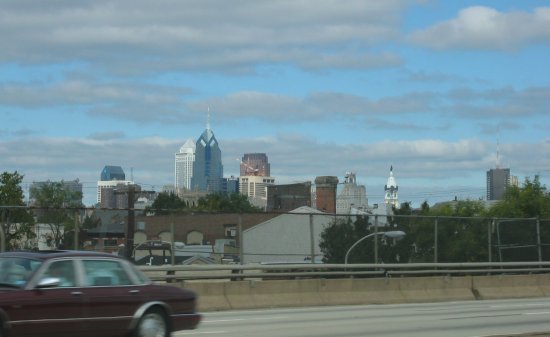 the Benjamin Franklin Bridge, which crosses into New Jersey...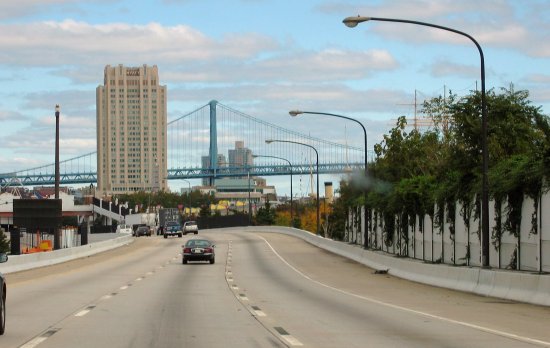 masts of some square-rigger...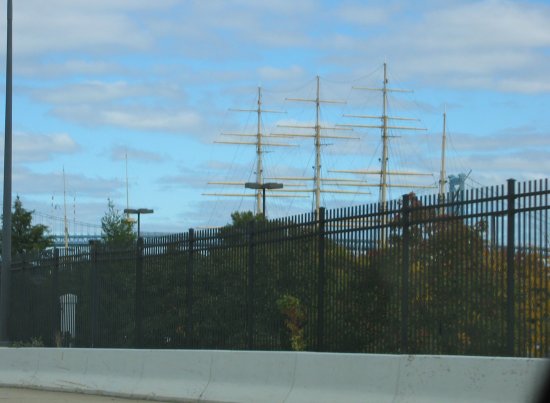 some nicely-done murals...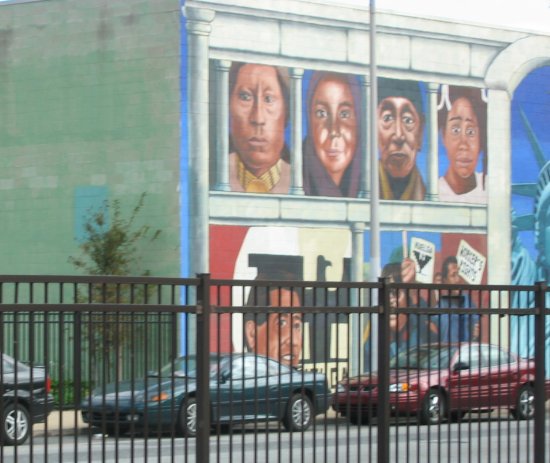 until, hey! We're here at the Visitor's Center!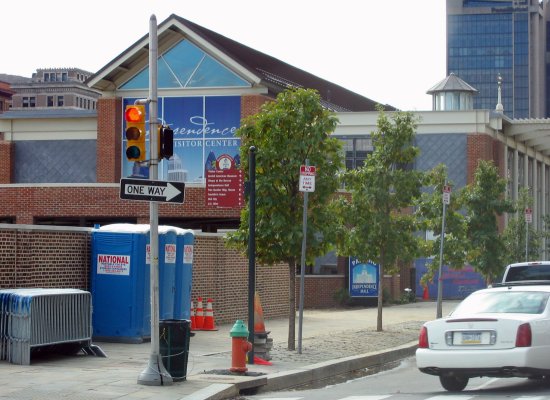 Beyond which is Independence Hall. Now to find some parking.