New Hampshire
We headed for White Mountain National Forest, which contains Mount Washington and Liberty Gorge. Along old 112, there was a turnout labeled "Beaver Pond." It was a pretty place, but it was cold out, and before long, it began to rain.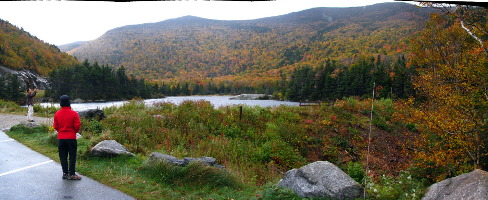 Our lodging for this portion of the trip was Johnson's Motel and Kitchenettes, in Twin Mountain.

The next morning, we packed a lunch and put soup and hot chocolate in (separate!) thermoses, and headed for Flume Gorge.