At the motel
We started the next day off by walking around the beaver pond that was on the motel property. This wasn't a normal motel; it was more like a collection of cabins.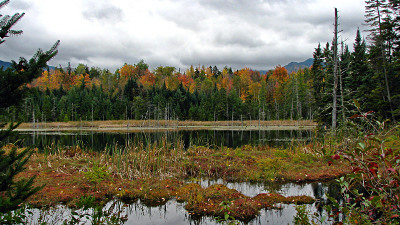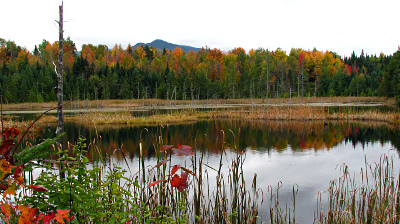 Then we crossed over into Maine. Had lunch in Gilead at a little park. It was too chilly to picnic, so we ate in the car.
There were no "Welcome to Maine" signs. Instead, they had the more down-to-business "Maine State Line" along with warnings about traffic laws.
About 3pm, we saw signs for a pick-your-own apple orchard in Lyon, so we followed them to the farm. They had Macouns, Cortlands, and Macintoshes ready, and we picked some of each, for a total of 7 lbs.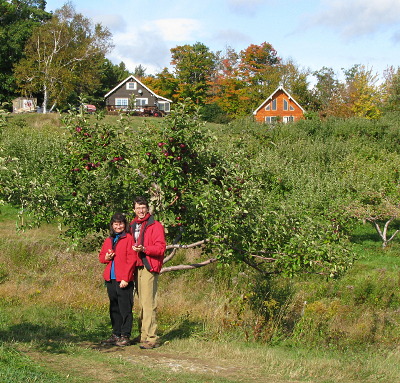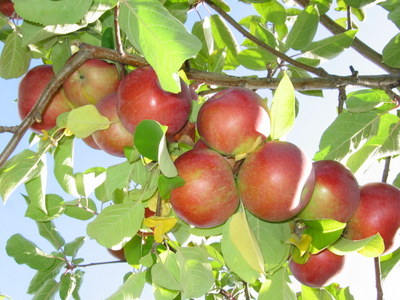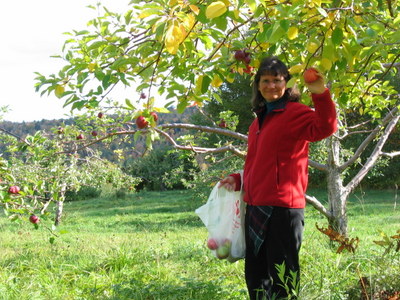 Then we went to the Fryeburg Fair. Traffic was incredible for the small roads. We wound up parking half a mile away.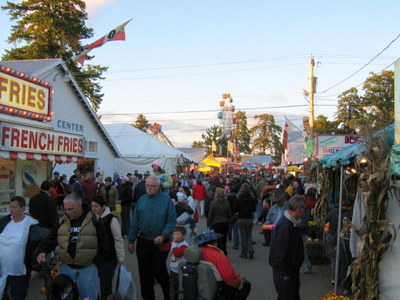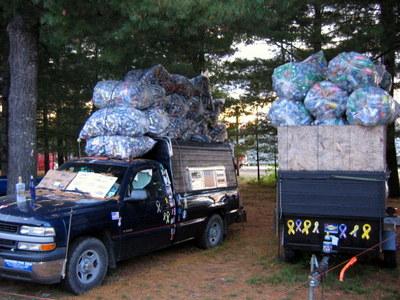 There were some livestock exhibits and a petting zoo. We had apple crisp. The thing we remember most is the pine cones, frosted with sap. But by the time we got out, it was too dark to take pictures of them.
The next morning we left Twin Mountain. Our destination was the Winnipesaukee Scenic Railroad.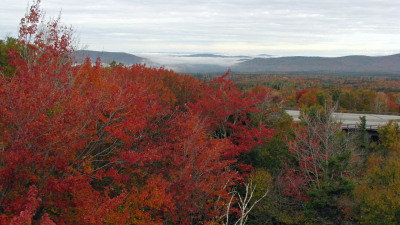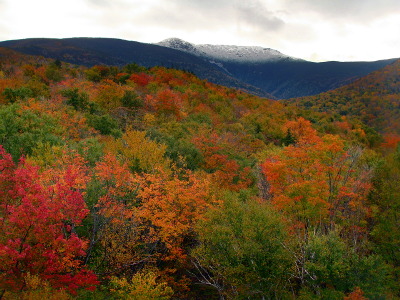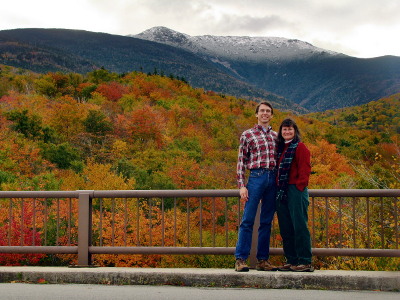 Along the way, we took some pictures of the landscape, including Mt. Lafayette.