Winnipesaukee Scenic Railroad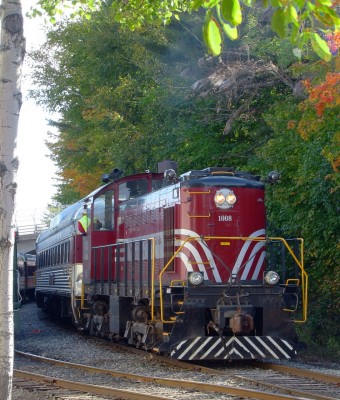 The cars of the Winnipesaukee Railroad are privately owned; the one we rode in was owned by a 90-year-old lady, and was on loan to the railroad.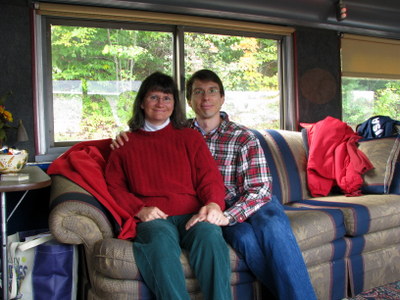 Our route took us along the Lake Winnipesaukee lakeshore, past a Christmas tree farm and a deer farm, ultimately to Lakeport, where the engine uncoupled and went to the other end of the train to prepare for the return trip. Along the way, we stopped at Weirs Beach for lunch.