Farewell, Haystack Rock!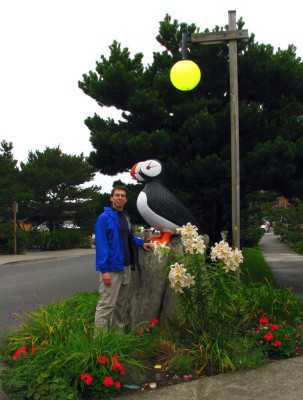 Finally a good picture of a puffin. An Atlantic puffin?
We went back to Haystack Rock to get pictures of the helpful docents. And of course, we stayed and gawked at starfish and anemones and everything as if we hadn't been doing that all day the previous day. We got to watch puffins in flight, again, too.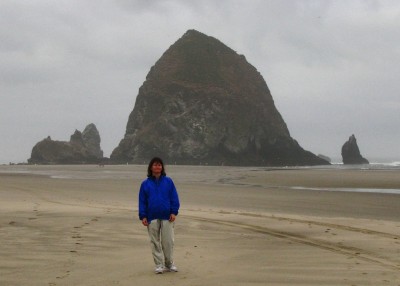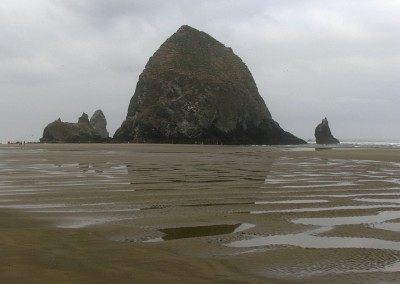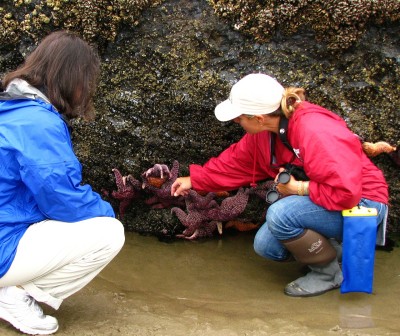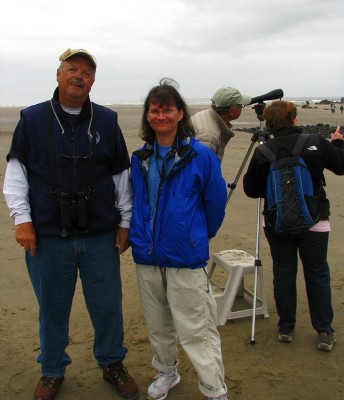 Lisa and Don were the helpful docents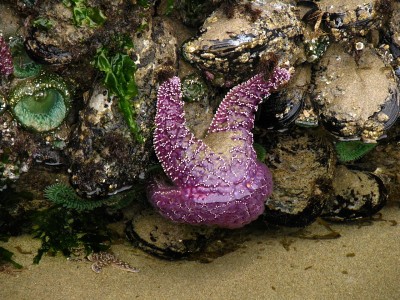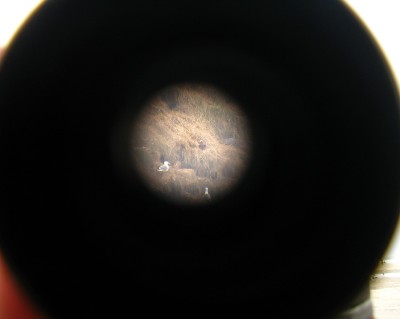 They had a telescope set up to view the puffins
We also managed to take a few pictures of things that weren't on the beach. The gardens around our hotel were in lush bloom, and they had spectacular hanging baskets of petunias along the streets.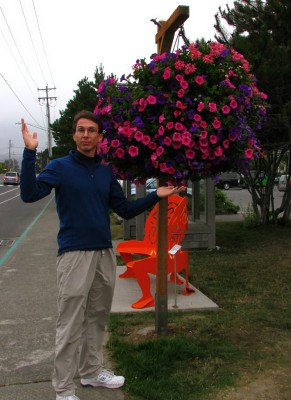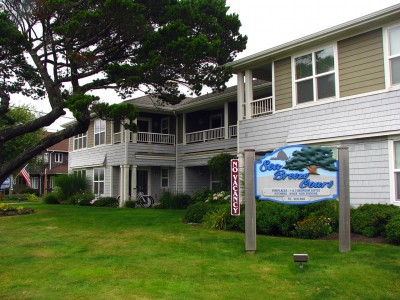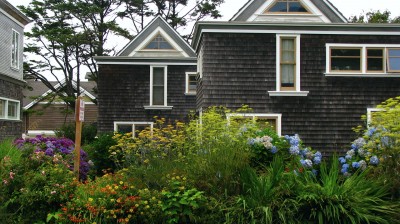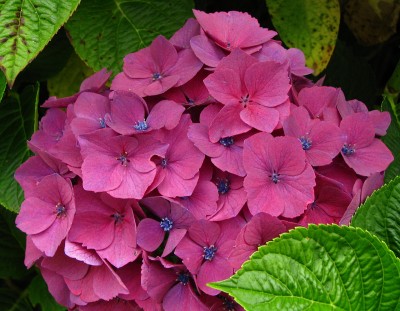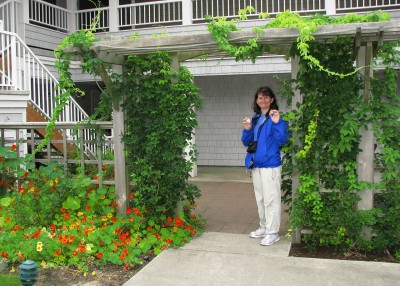 Shelly found two intact sand dollars.