Ecola State Park
The park was another hard-to-find spot, just outside of town to the north. Once you're in the park, you continue driving quite a ways, until you come to a lookout. The weather had become pretty gray by this point, but the Tillamook Rick Lighthouse was visible. It is a privately-owned lighthouse. It sits up pretty far from the surface, but when the waves got going, they'd splash over the top of the rock.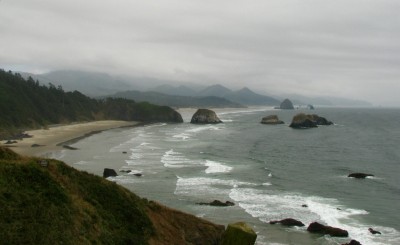 Looking back at Haystack Rock from Ecola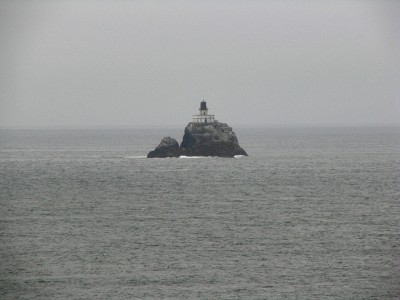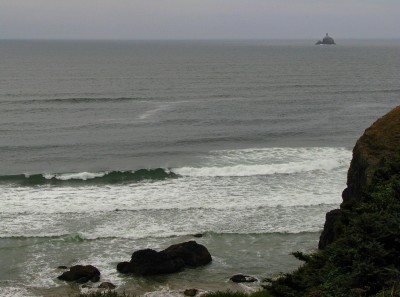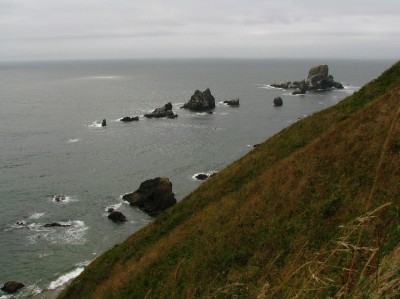 Back through the park. We headed for Indian Beach, via steep and twisty roads, first climbing to the top, where there was a portion of the Lewis and Clark trail (we walked a bit of it), then descending to the beach. There were rocks to the north, and rocks to the south. The north rocks were disappointing, but the south rocks — holy cow! Look at all the stars! And some of the colors were remarkable.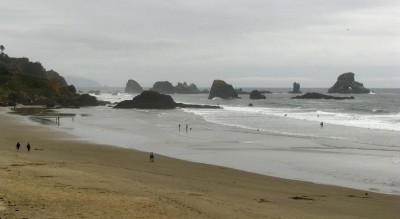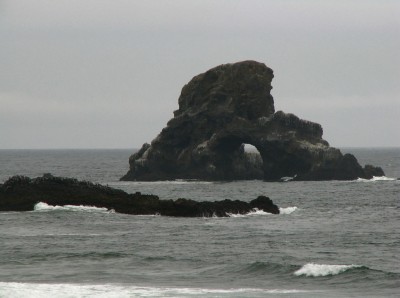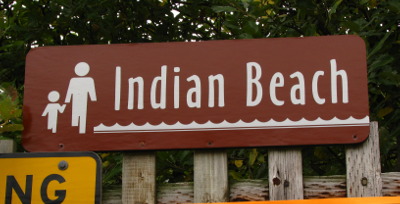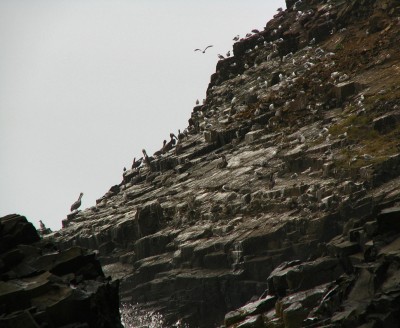 Finally got a recognizable picture of pelicans!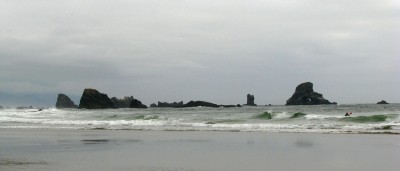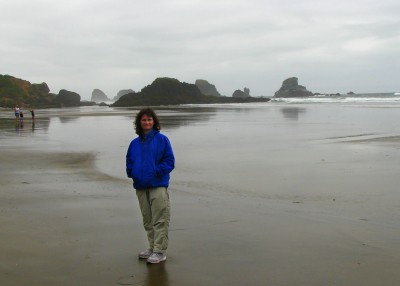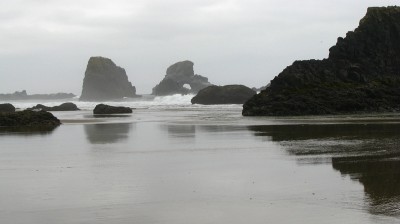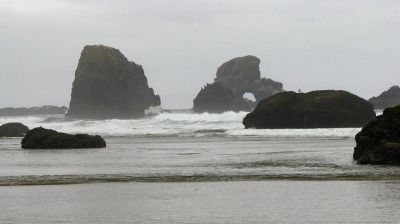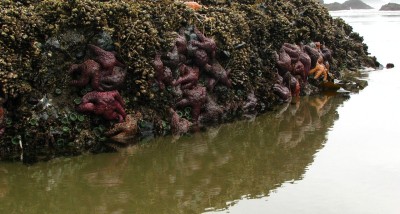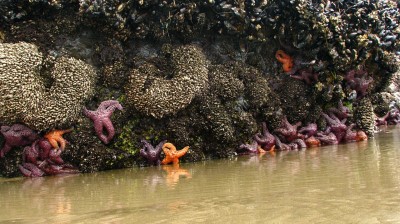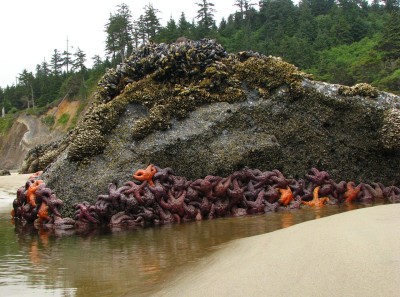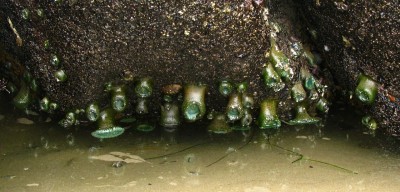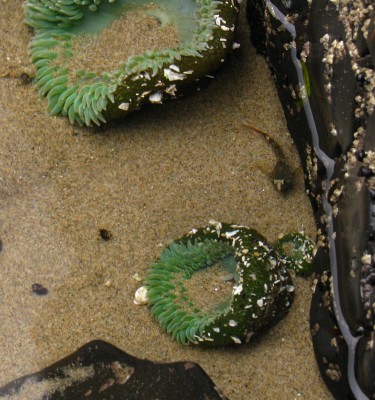 Sculpin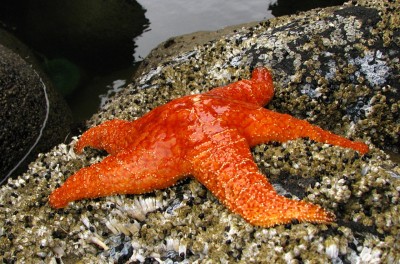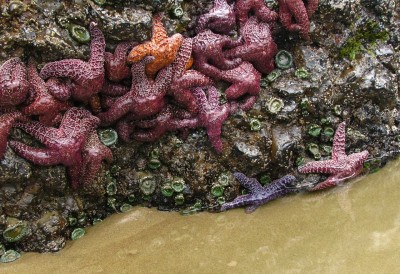 Note the deep purple star on the right.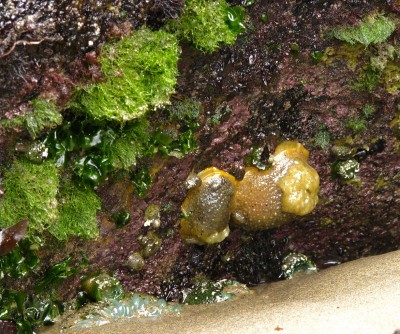 Nudibranchs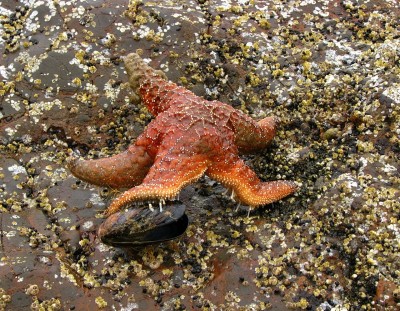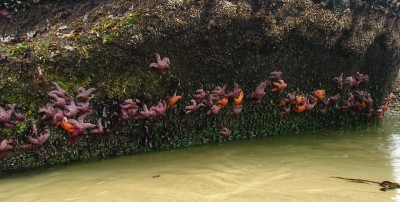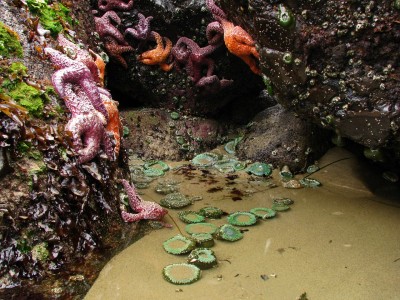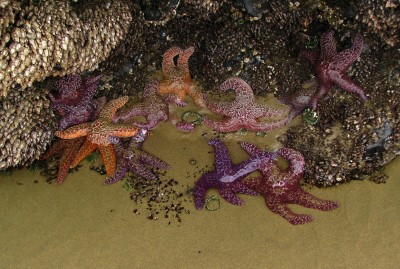 The tide came in surprisingly quickly, ending our tidepooling adventure.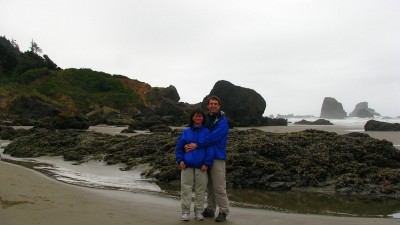 A couple took our picture, and we took theirs.
We had dinner at Dooger's again. There was no wait this time, and the crab fettucini was good. We got chocolate fudge cake to go, so we could have it with milk in the hotel room.