Cannon Beach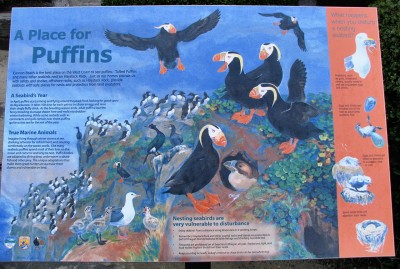 Our first challenge was to find Haystack Rock. It is the main attraction in Cannon Beach. Puffins nest there. Having been thwarted in our attempt to see puffins in Ireland, we were eager to see them here. We could see the rock from our hotel window, since the fog had cleared, but we didn't know the path to the beach. We had to go through a parking lot, and knew we were on track when we saw this sign.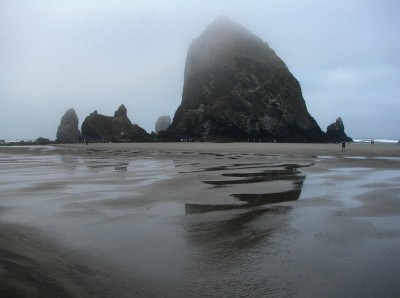 Haystack Rock
We'd had a nice taste of tidepooling at Yaquina Head, but we were not prepared for the quantity of sea life we were about to see, attached to these rocks. The tide was out, and there were barnacles, starfish, and anemones aplenty.
We brought along the binoculars for puffin-spotting, and our camera has a healthy 12x zoom lens. Even so, the puffins were pretty small.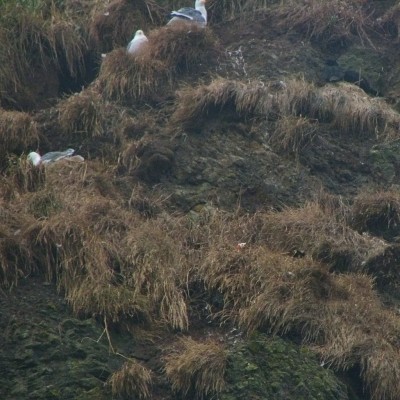 There are puffins here. Click to zoom.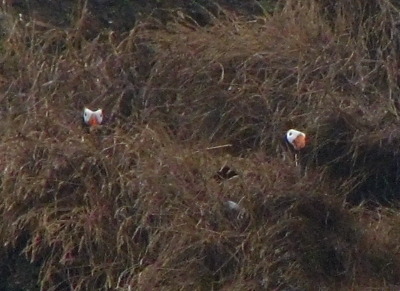 A closer crop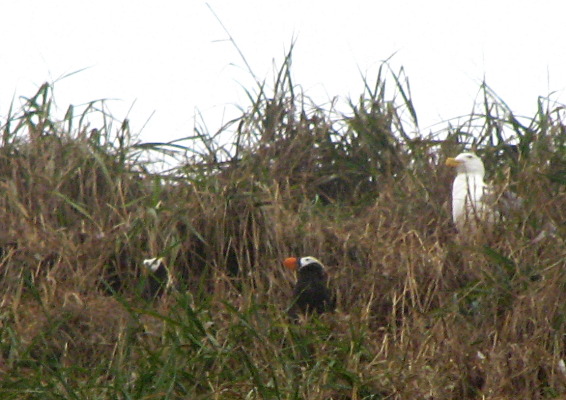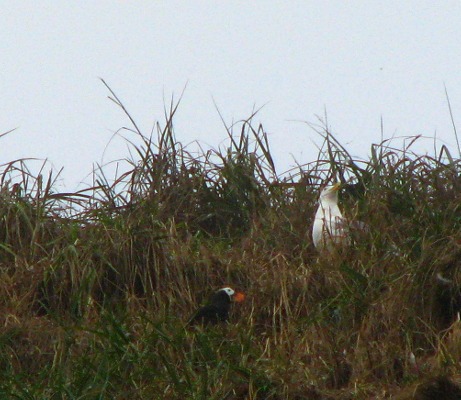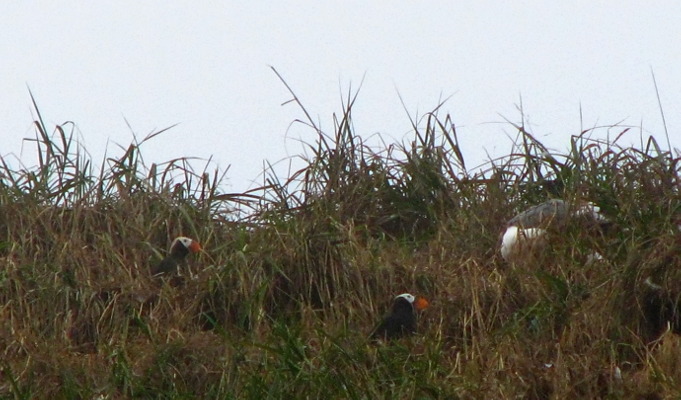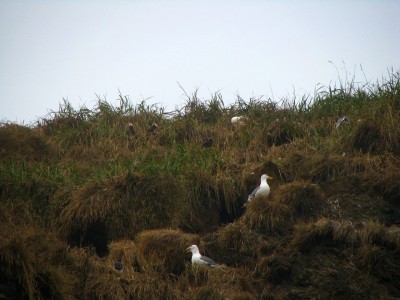 Again, click to zoom.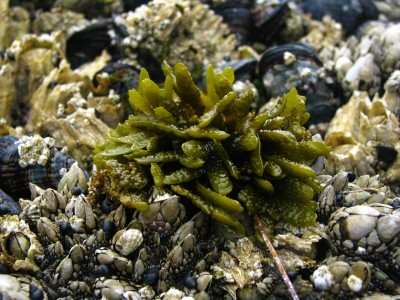 There were volunteers to identify interesting specimens to the tourists. This is a bryozoan, which is an animal.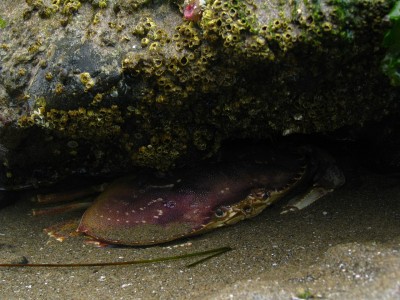 A pretty good-sized crab found a safe hiding spot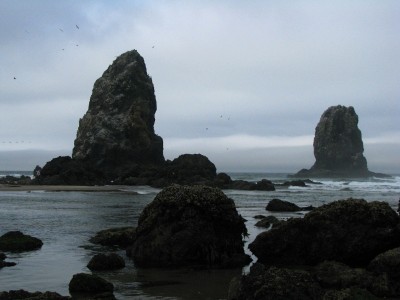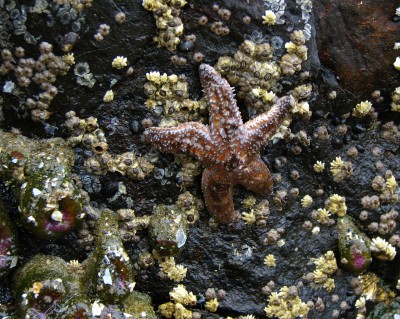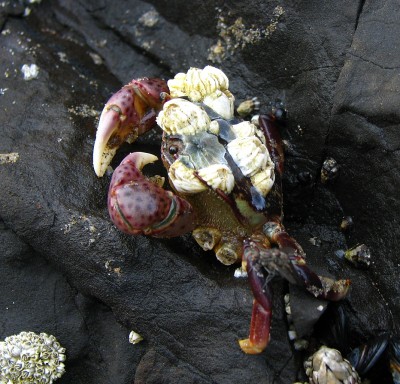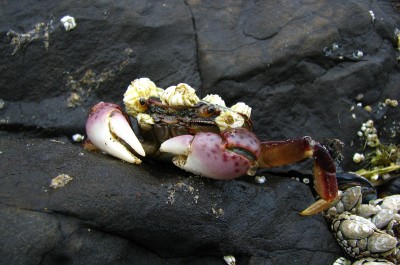 This little crab was likely to be someone's lunch.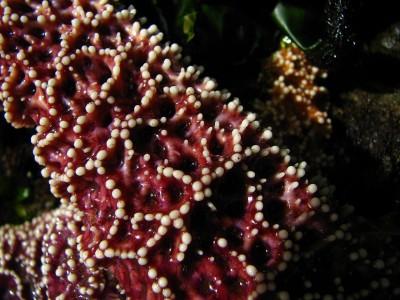 Water in a sea star's body migrates away from the high side, leaving these pockets, and ballooning out the low side.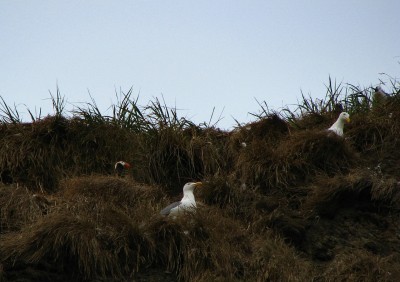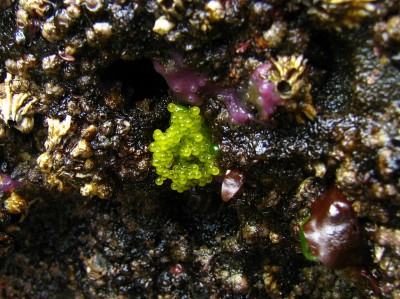 Sculpin eggs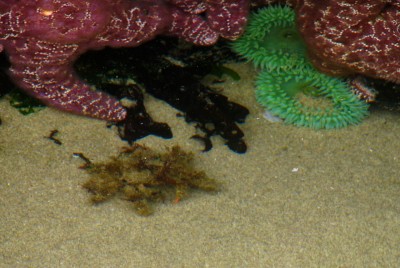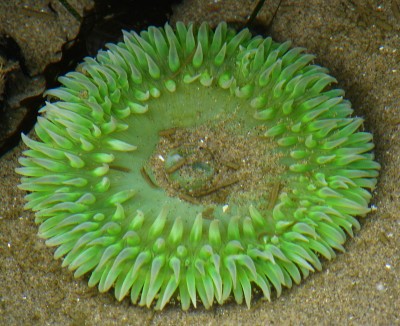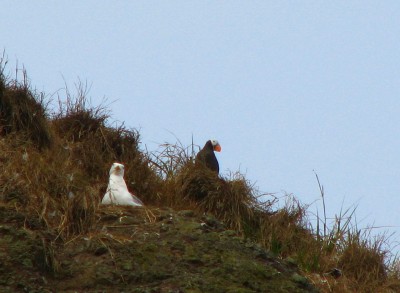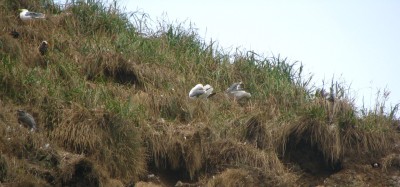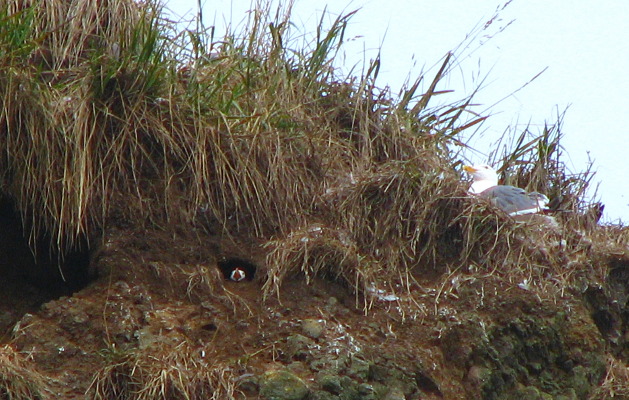 We spent two hours looking and taking pictures before heading in for breakfast. We found a café at 10:15, but because it was so slow, we didn't actually eat until 11. So I guess it was brunch.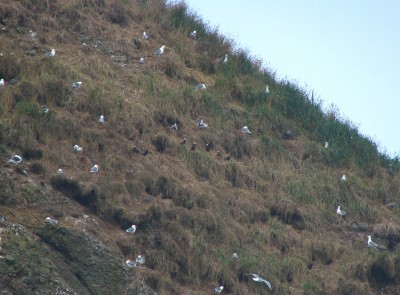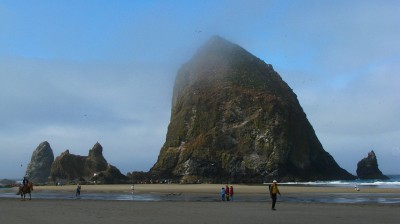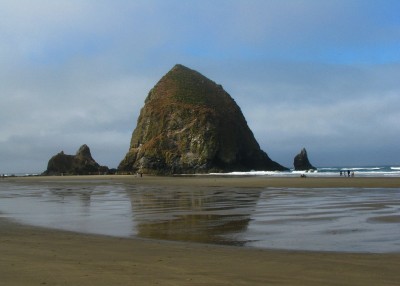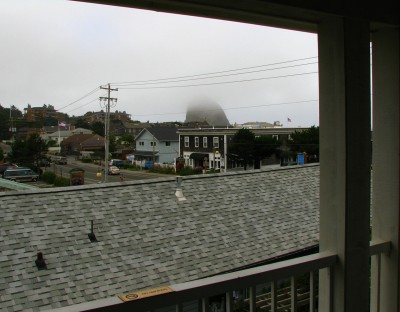 We picked up a lunch at the Arch Cape Deli, and headed south to Oswald West State Park, which was kind of a long hike to get to a surfer's beach. Not being surfers, we were a little disappointed. Then we headed up to Ecola State Park, where we hoped for more tidepooling.